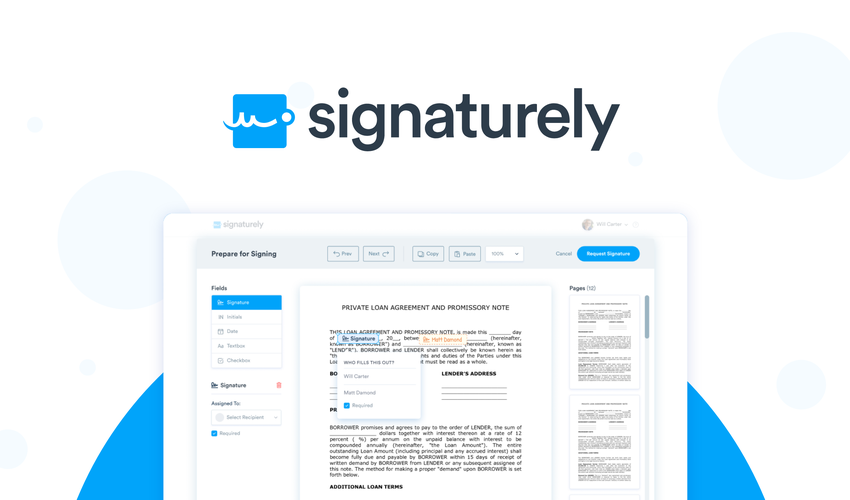 Signing documents is an important cultural ritual where we simultaneously consent to information and keep the art of cursive alive. (You're welcome, Ms. Baker.)
But ink signatures are less viable in the digital world, and printing things off to sign and then scan is a huge hassle—plus, who even owns a printer anymore?
Now there's a simple way to sign and send digital documents, without the confusing setup or complicated features.
Take a look at Signaturely.
Disclosure: We may get a small commission if you buy certain products linked in this article. However, our opinions are our own and we only promote the products and services that we trust.