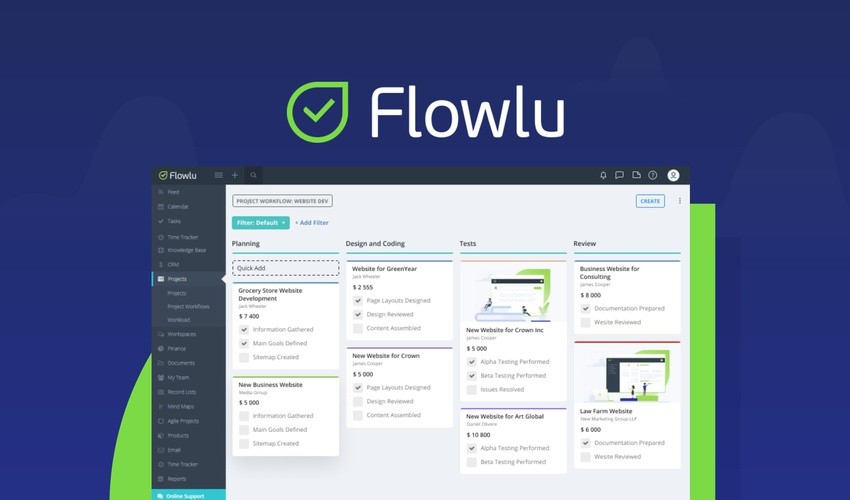 Your business is growing, and that's why you got more tools—to tackle bigger projects.
But maybe it's time to take a page from the Power Rangers book and combine all those single-purpose tools into one Megazord of awesomeness.
Looking for an intuitive platform that offers project management, a CRM, invoicing, and more?
Hop on Flowlu.
Features & Benefits
Flowlu is a complete suite of project and business management tools, including a CRM, invoicing, Kanban board, and more.
Disclosure: We may get a small commission if you buy certain products linked in this article. However, our opinions are our own and we only promote the products and services that we trust.