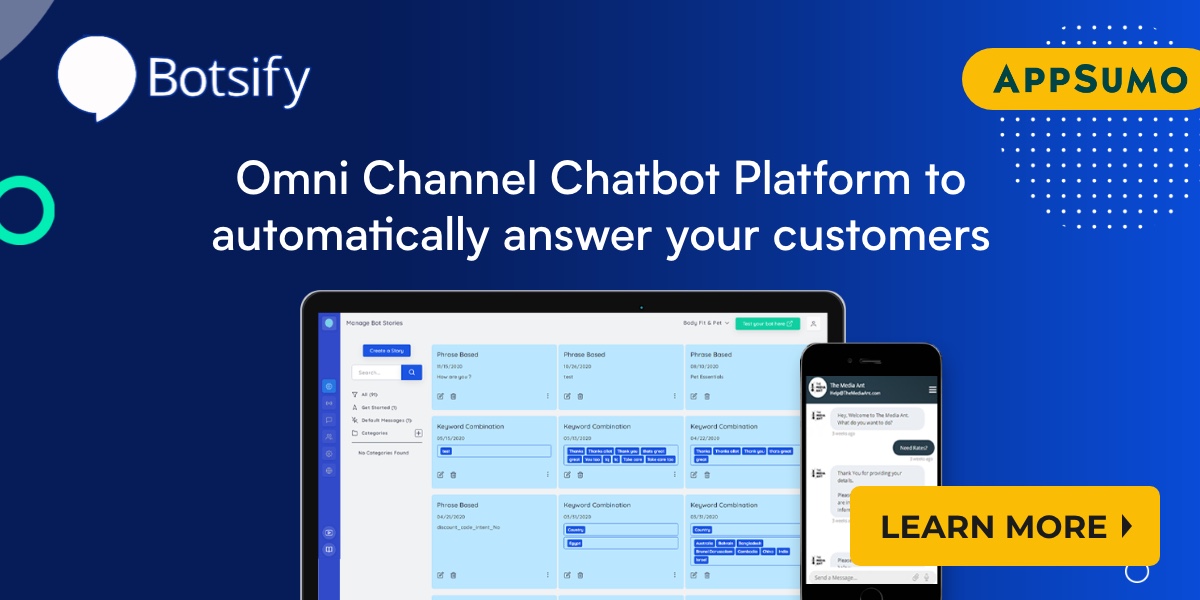 Trying to get a customer service question answered can feel a lot like using self-checkout at the grocery store: way more confusing than necessary. ("What 'unexpected item'?! Stop beeping!")
Untimely or insufficient customer service is frustrating and has the potential to drive great leads away.
What if your self-use customer service was just a little smarter? Turns out it can be.
Do automated service right with Botsify.
Benefits & Features
Lifetime Deal
This lifetime deal is only available for a limited time. Get Botsify lifetime deal now starting at $59 LIFETIME.
Disclosure: We may get a small commission if you buy certain products linked in this article. However, our opinions are our own and we only promote the products and services that we trust.