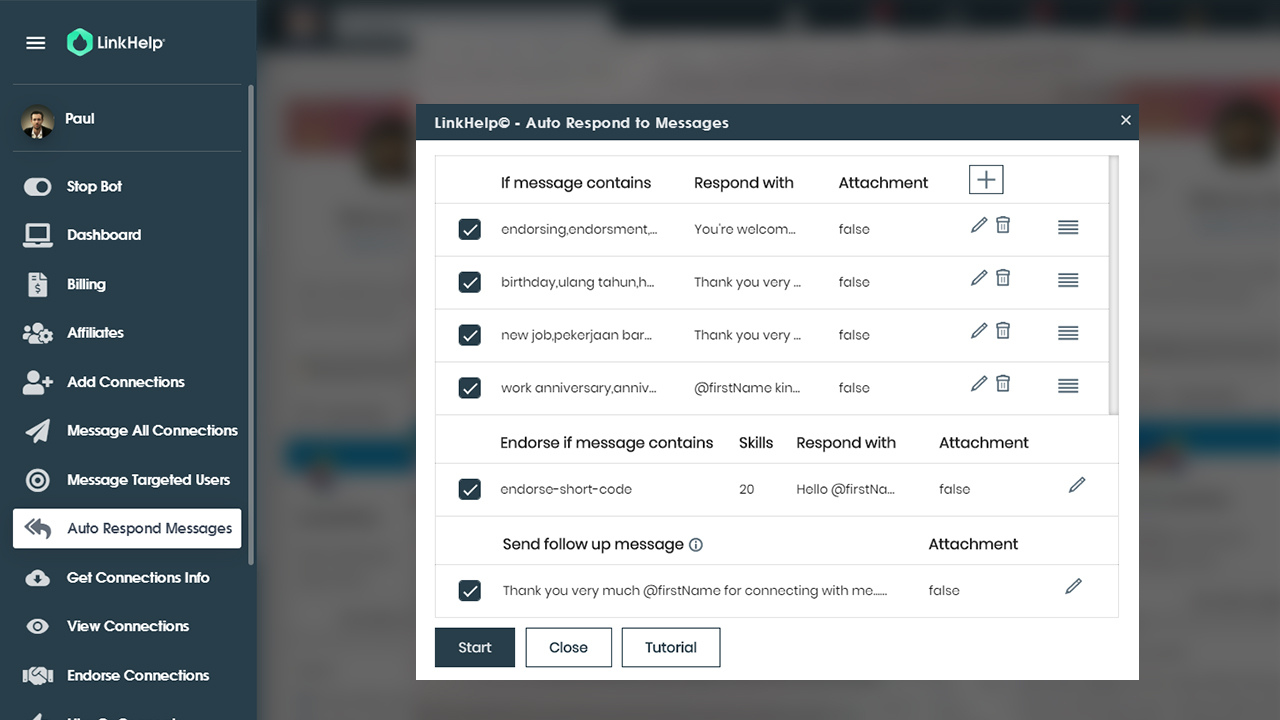 Main features of LinkHelp include the ability to add targeted connections by inviting thousands of targeted prospects to join your network.
You can also send targeted messages by creating personalized message campaigns to be sent to a targeted audience.
LinkHelp also aids in data extraction by letting you collect and extract data (names, surnames, emails, companies, phone numbers, etc.) from both the LinkedIn profile and the website of your connections.
There's also an automation feature that allows you to set up automatic responses to the messages you receive based on a given keyword(s).
With LinkHelp, you can easily engage with your network, like targeted publications or comments, and expand your network by following targeted relationships.
You can also show your interest and consideration by recommending the skills of your network members, and you can congratulate your contacts on getting a new job or reaching a work anniversary milestone.
With campaign analytics, you can analyze the performance of your campaigns and profile (daily, weekly, monthly).
Get lifetime access to LinkHelp now!
Disclosure: We may get a small commission if you buy certain products linked in this article. However, our opinions are our own and we only promote the products and services that we trust.