Hexomatic Review: No-Code Data Extraction & Work Automation
Overall Quality:

1

Ease of Use:

1

Features & Functionality:

1

Customer Support:

1

Value for Money:

1

Ease of Deployment:

1

Pricing:

Recommendation Score:

0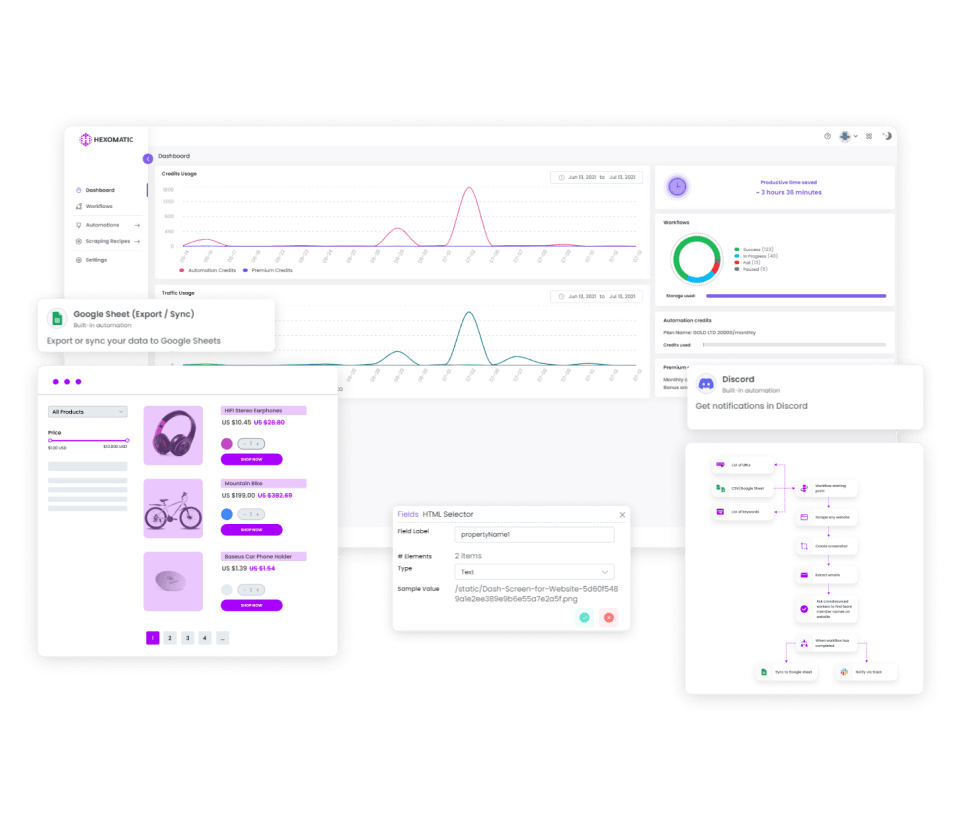 The process of creating and deploying an automation platform can be complex and time-consuming. This is where Hexomatic comes in.
Hexomatic is a no-code, point and click work automation platform that enables users to create powerful workflows without code. It automates tasks that are otherwise impossible to do without carrying out a time-consuming and repetitive process of copying and pasting.
Hexomatic's easy to use drag and drop interface, code-less design, and powerful functionality saves users hours per week on every task.
You can create workflows and process automation without writing any code. Whether you need to automate your supply chain, scale your data processing, or even automate your marketing campaigns, Hexomatic is the platform that can do it all.
Highlights
Disclosure: We may get a small commission if you buy certain products linked in this article. However, our opinions are our own and we only promote the products and services that we trust.