Track and analyze what users are doing on your site to maximize customers and increase sales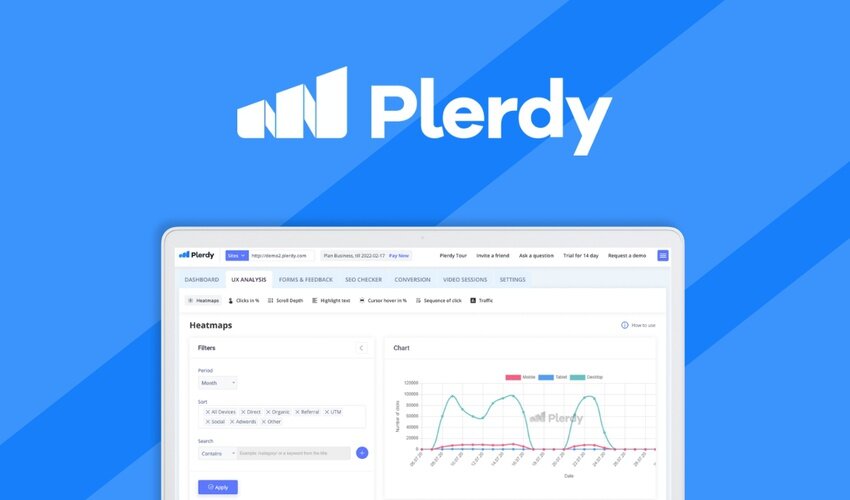 Your site hasn't been converting visitors into customers, and you can't tell if it's your design, copy, or simply not enough SpongeBob memes (truly a tough balance to strike).
But you can't poll every visitor who bounces off your site, and blindly "optimizing" through incremental changes is time-consuming.
Want a tool that shows you how users are behaving on your site, locate ineffective elements, and analyze patterns to find solutions?
Check out Plerdy.
Disclosure: We may get a small commission if you buy certain products linked in this article. However, our opinions are our own and we only promote the products and services that we trust.